Buyers Edge Platform Back Office
DAVO by Avalara partners with Back Office to help restaurants simplify their tech stacks and accelerate growth with data-driven technology solutions. Back Office delivers a comprehensive, hospitality-specific software solution backed by industry experts who guide operators to make faster, more informed business decisions. Independent, multi-location, franchise, and enterprise restaurant groups gain efficiencies and drive profitability through financial accounting, purpose-built payroll, food cost management, daily AP automation, and sales tax management all under one roof.
---
Maximize Profits and Drive Growth with Back Office
Gain clear and actionable insights into your performance, empowering you to make data-based operational decisions that directly drive profitability.
Accounting
Back Office's hospitality-specific accounting system is powered by accounting professionals with restaurant backgrounds who help operators increase profits. Their team creates scale for your restaurant while educating and training management to make smarter business decisions through industry-specific reporting and timely financial analysis.
Payroll
Streamline payroll and increase accuracy and efficiencies with the Back Office payroll solution! Through purpose-built payroll management, with technology that adheres to compliance legislation, operators will: eliminate manual data entry, improve cash management, and control labor costs.
Food Cost Management
Successful restaurants all have one thing in common. They know their food costs. Food Cost Management takes the guess work out of managing your costs and provides you with real-time actionable reports that you'll actually use. Recipe costs, inventory, budgeting and much more are now available at your fingertips.
AP Automation
PayStream automates the entire invoice life cycle from invoice digitization to making vendor payments and integrating with your accounting software. Say goodbye to manual data entry, paper invoices and time consuming processes. Improve efficiencies, and lower your invoice processing costs with PayStream.
DAVO is sales tax on autopilot.
No added work — enter your sales as usual
Sets aside sales tax daily
Prepares & files your return on time
Pays your taxes in full
DAVO is a time-saver for restaurants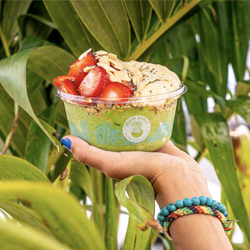 "Sales tax is just another task that doesn't make you any money, so why should you spend your valuable time on it when DAVO has a solution?"
Drive your restaurant's growth with Back Office