Bookkeep Sales Tax

with DAVO by Avalara
DAVO has partnered with Bookkeep to combine the benefits of DAVO's end-to-end sales tax automation and Bookkeep's daily sales reconciliation and real-time reporting. DAVO uses sales data from Bookkeep to set sales tax funds aside daily, then automatically file and pay when due.
With Bookkeep sales tax powered by DAVO, you can fully automate all aspects of revenue accounting.
---
Bookkeep is the smarter accounting automation software.
Automatically summarize sales into daily journal entries. From sales platform to accounting system.
DAVO is sales tax on autopilot.
Bookkeep pricing starts at $89/month depending on how many tax locations you have.
No added work — Bookkeep already captures your sales
DAVO sets aside sales tax daily
DAVO Prepares & files your return on time
DAVO Pays your taxes in full
DAVO is a time-saver for accountants and business owners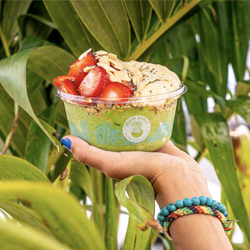 "Sales tax is just another task that doesn't make you any money, so why should you spend your valuable time on it when DAVO has a solution?"
---
No hidden fees.
No long term contracts.
DAVO Sales Tax on Bookkeep includes:
Sales tax set aside daily
Guaranteed on-time and in full tax filing and payment
State sales tax discounts calculated, collected and refunded
Live set up assistance and continuous chat and tech support
Daily sales and tax report emails
Online access to review tax info, payment confirmations and daily sales
Unlimited storage of sales tax reports, returns and historical data
Automate sales tax on Bookkeep